SAGE 300 Business Intelligence (formerly ACCPAC)
Intelligence Reporting
With Sage 300 ERP Intelligence Reporting (formerly Sage ERP Accpac), you have the ability to rapidly and simply get the data needed for better operations and reporting across your whole business. Analyze Sage 300 ERP data effectively using Microsoft Excel's well-known interface. Create real-time, automated, and preformatted reports with ease that contain current, precise, and insightful data. With intelligence reporting, you can focus more on analysis and interpretation while spending less time putting the data together.
Enhance report presentation, increase financial staff productivity, and streamline report production. Utilize the adaptability of the license and module elements of Intelligence Reporting to create a reporting solution that performs as you like.
Report Manager
You may organize, create, and update new reports via the report manager, as well as filter and aggregate data. You may also adjust security and permissions for reports using this tool.
Report Viewer
With the help of this tool, you may do simple editing operations on pre-existing reports and templates, such as filtering and modifying parameter values. If a staff member doesn't need to write new reports, you can provide them licenses for Report Viewer.
Report Designer
Take complete control of your financial report design layouts and simplify the Excel-based financial report design process. Excel formulas that can be dragged and dropped can be used to simplify and improve financial reporting. Establish reporting groups and reporting trees to create the most flexibility in controlling how your accounts rollup and to give you a variety of perspectives on your organization.
Connector Module
Use the Connector module to get data from many sources and combine data from various organizations to streamline the daily operational responsibilities of your financial managers. Consolidations and connecting to an endless number of ODBC data sources are possible using the Connector module.
Analysis Module
By performing in-depth trend research and what-if analysis, you can support business strategy and decision making. You can use the Analysis Module's built-in Microsoft Excel PivotTables to gain insight into data that isn't just transactional. Create OLAP cubes with the Analysis Module to enable multidimensional analysis of your data.
BENEFITS
Quickly recognize and act the use of sophisticated, individualized dashboards
Provide your employees with timely, Information that is relevant and
trend analyses
Easily produce detailed financial,operational, client, and vendor feedback
Establish reporting trees with flexibility to see your reports, and Reporting Groups Organizing in a variety of ways
Boost productivity and speed improved business procedures to confirm complete unattended, easy distribution of reports
 Apply formulas with drag-and-drop simplify financial reporting, and more logical
Quickly and effectively view, manipulate, and and deliver reports in a comfortable format for Excel
Extract current, high-level information. summaries, groupings of accounts, or provides transaction details
Quickly combine information from numerous businesses, divisions, for databases and several currencies.
Lessen manual labor and repetitive tasks for Exce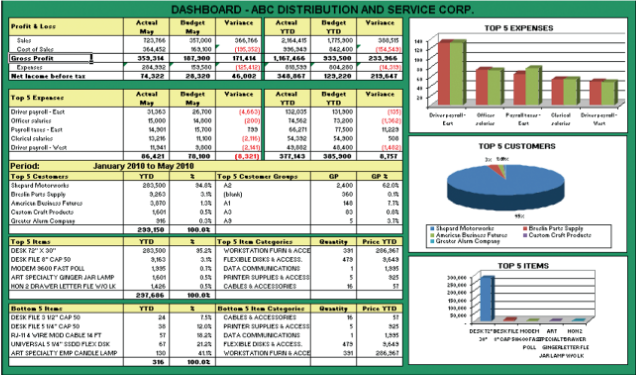 Sage 300 ERP I Intelligence Reporting
Instead of spending hours entering and assembling the data, Sage Intelligence Reporting has allowed me to turn my attention to evaluating the data and looking into the discrepancies. Now, I make much better use of my time.
Access Business-Critical Information
Information that is reliable, accessible, and insightful is essential for guiding daily business decisions. A true perspective of your business is produced by combining all of your data into a single solution, which is essential for expansion and profitability. No matter where recipients are situated, schedule reports to be run during off-peak hours and disseminate through email for prompt delivery. Improved real-time information visibility enables better exception management and quick adaptation to changing client demands.
Complex Reporting Made Easy
By removing the need for repeated data entry through direct integration with Sage 300 ERP, you can save time and obtain reports that are more accurate. Intelligence Reporting automatically determines your fiscal situation by obtaining data from your system time frames, a chart of accounts, specific transactions, and numerous balance categories. Intelligence Reporting includes a number of basic report templates with your solution, allowing you to concentrate on analyzing data to make quicker, better decisions business judgments. Of course, using the familiar Microsoft Excel interface, you can also quickly build new reports from scratch or based on the provided templates. Financial analysis reports, dashboard analysis, general ledger, transaction details, inventory master, purchase master, sales master, top five customers, top five products, and top five vendors are just a few of the templates available.
Insightful Decisions
The Dashboard Analysis report is a one-page summary of the most important business data, including the "Top N" specifics on clients, products, and expenses. Plan your day and your future by viewing information both textually and graphically. Additionally, comparative Profit and Loss numbers are shown for both the current month and the entire financial year. Drilling down is a simple way to gain more understanding of the numbers. Bottom line: Making better, quicker, and more informed decisions gives your company a major competitive advantage.
Easily Design Custom Reports
Utilize the user-friendly and adaptable tools in Report Designer to transform Excel data into useful information. Give your company's management, at all levels, specialized reports that they'll want to use. Using simple selection tools, create your layout, do multilevel grouping and consolidations, and put formulas where you want them. Quickly generate reports from predetermined lists to see a ROI. By altering a set of numbers on your reports, you may quickly assess the effect on a certain aspect of your business by using "what-if" analysis.
View Your Organization Any Way You Choose
Reporting Trees give you several distinct perspectives on your business and the ability to construct a reporting structure with the press of a button. It is simple to add or remove reporting units without affecting your financial data, enabling reporting structures ranging from the most basic to the most complex.
Automated Report Distribution
Using intelligence reporting to provide totally unattended, practical report delivery, you can enhance productivity and accelerate business operations. Send reports to a file, publish to an FTP site, SharePoint, Skydrive, Dropbox, or shared network files, or send by email in a variety of common formats. Select the reports you want to send out, decide who will get them, and personalize each email. format using the MS Outlook profile you currently have.
Rely on Flexible, Powerful Analysis
By performing in-depth trend research and what-if analysis, you can support business strategy and decision making. You can use the built-in Microsoft Excel PivotTables in the Analysis module to gain insight into data that extends beyond transactional data. Excel row restrictions can be bypassed by using OLAP cubes, which enable multidimensional analysis of massive volumes of data. But there's no need to start from scratch because buying the Analysis tool comes with a number of reports, including a financial, sales, and inventory cube.
Multinational and Multicompany Capabilities
Pounds. Pesos. Dollars. Francs. Yen. Sage 300 ERP has the ability to empower your business for multientity and global enterprise regardless of the currency you trade or the number of businesses you manage. You can view your reports in other currencies with intelligence reporting to obtain a clearer idea of how global trade is influencing your bottom line. Using the Connector module, you may also access business insight for several Sage 300 ERP corporate databases or any ODBC-compliant data source from our collaborative ecosystem, including Sage CRM, Sage HRMS, or third-party solutions.
Secure Business Integrity
regulated, safe, and secure! Ensure the security of the private information in your company. Sage 300 ERP guarantees thorough security at different levels, shielding your crucial reports from illegal access or alteration.