Deliver Sage 300 paystubs online with a simple add-on.
Send Sage 300 Paystubs & More Online Instantly
Use InStaff to deliver your employees their PDF paystubs and more, through a simple and customizable self-service employee portal online.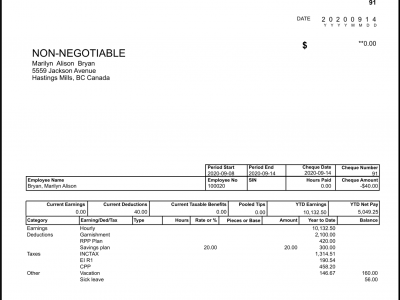 Save Time and Cut Costs
For less than the cost of a stamp per employee per month, InStaff delivers paystubs and more online instantly, and replaces tedious manual processes with a few clicks. 
Easy for Employees
Employees can login to their InStaff account on any device with internet to access their paystubs and other documents on their own at anytime.
Save Paper
Save paper, printer ink, envelopes and more when switching to online paystubs and forms.
Get Started Fast
InStaff is a web-based cloud solution with minimal setup needed to get started. 
Start delivering your Sage 300 paystubs and other documents online today.